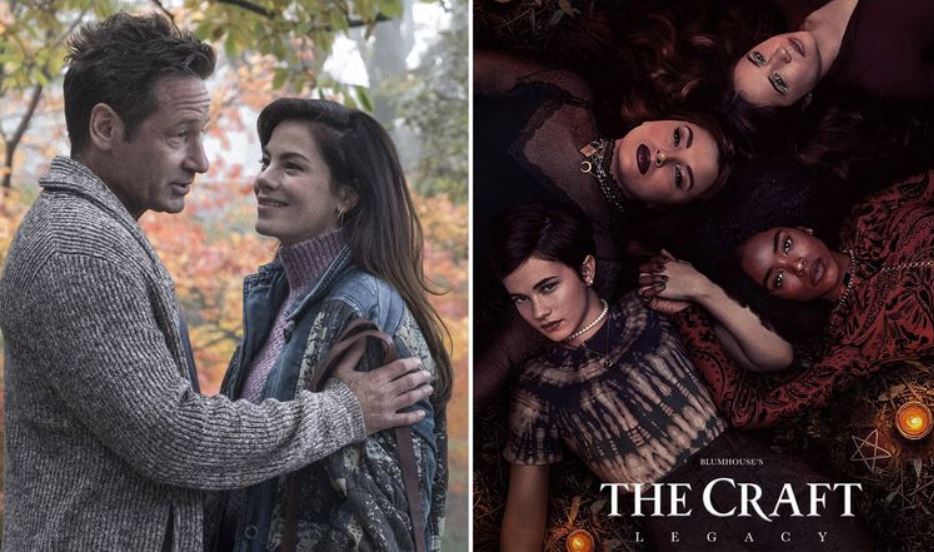 David Duchovny hasn't appeared in a movie for four years, but witchy horror reboot The Craft: Legacy inspired him to get back in front of the camera.
Recently, in an interview with Yahoo News, the 60-year-old star said what concived him on The Craft: Legacy to take on another big screen part.
"I just thought it was a really smart script," Duchovny told Yahoo Movies UK. I thought it was doing stuff that was multi-level. It was functioning as a scary movie and also as an allegory. It was a social commentary like something like Get Out, something that Blumhouse is very good at doing. I thought I wanted to be a part of that. I thought I would like to play in that area."
In the movie, Duchovny plays a self-help writer and speaker Adam, who has started a relationship with Michelle Monaghan's Helen and moved her into his house.

Helen's daughter Lily — played by Cailee Spaeny — bonds with three fellow students at her new school, becoming the fourth member of their coven of witches.
The movie is a reboot of the 1996 horror The Craft, which became a cult.
The Craft:Legacy is now playing in our cinemas.