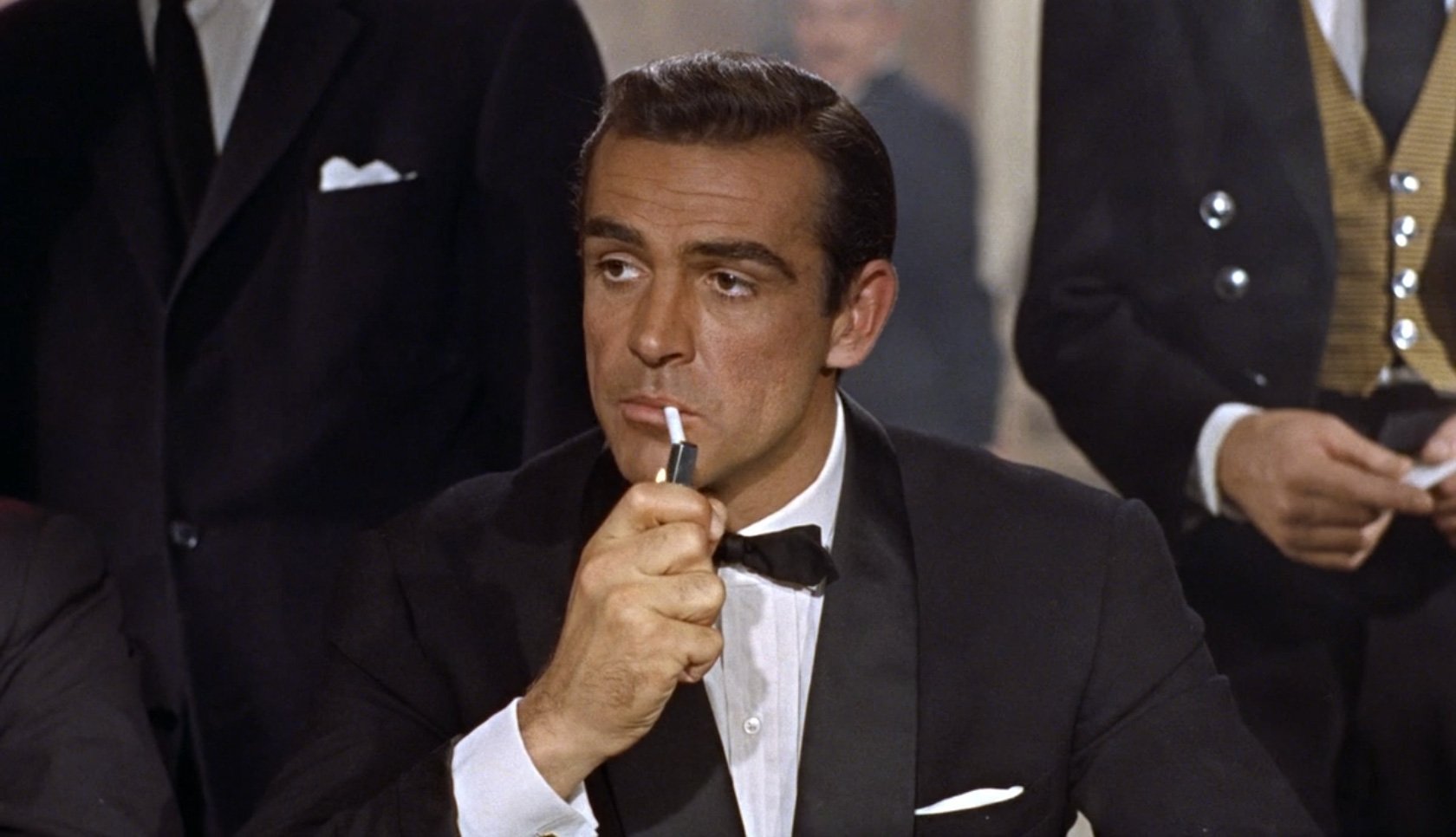 Sean Connery died on Saturday, October 31, 2020, announcement confirmed by his family. He turned 90 a few months ago, in August, and even at this age, he had never lost his charisma. An actor like no other, with a unique and magnetic presence on the big screen, he will be forever rememberd as the actror who redefined the status of movie star, but also the one who defined the character of James Bond. The world of cinema lost a legend, but his memory will remain eternal through his films.
How infinitely sad to hear the news Sir Sean Connery has passed away. He and Roger were friends for many decades and Roger always maintained Sean was the best ever James Bond. RIP

— Sir Roger Moore (Legacy) (@sirrogermoore) October 31, 2020
Bond. James Bond. In 1962, a whole world became fascinated by the man who introduced us to the big screens the British spy James Bond, created by the author Ian Fleming. There is no other character with an introduction better known as that of Agent 007. Connery's charm, naturalness, the sexy way of saying his name turned him into a sex symbol, and Bond became one of the most popular characters in the history of cinema. Bond has been seducing us ever since he appeared, and Sean Connery has forever changed the image of movie stars.
At age 15, Thomas Sean Connery enlisted in the Royal Navy to fight the Axis Powers that threatened Britain, his homeland. Although the war lasted only 6 months after enlistment, he served his country for another three years from the end of the war, until he encountered a medical complication. The young Sean Connery did not know exactly which way to go in life, so he began to take care of his physical appearance, he started playing sports and in 1950 he participated in the Mr. Universe competition, where he finished third place.
It was not until 1962 that people came to love Thomas by his stage name. Sean Connery played James Bond in seven films between 1962-1983. Dr. No was the first film in which he played James Bond, a real box office success in 1962. But his career did not only mean Agent 007, the British actor starring in 75 films, and in 1988 he received the Oscar for the supporting role in The Untouchables.
The first film, Dr. No, became a hit right after its release. Sean Connery's image conveyed exactly what defined the character invented by Ian Fleming: he was sexy, mysterious, but also dangerous at the same time. Ian Fleming would have liked Cary Grant or David Niven in the lead role, but Sean Connery convinced him and liked him so much that the writer offered the character Scottish origins in the next novels in the series. For Bond, Connery learned how to walk, formed his posture, learned to light a cigarette in a certain way, as confident as possible, because each gesture contributed to his entire image. Bond showed, at the time, that the brand image, built with tricks, gadgets, expensive cars, but also a sexualized masculine attitude, could be as strong as real wealth or power.
He starred seven times in Dr No (1962), From Russia With Love (1963), Goldfinger (1964), Thunderball (1965), You Only Live Twice (1967), then, after a break, returned for another two films: Diamonds Are Forever (1971), Never Say Never Again (1983). In the break between Bond movies, for which he said he was paid below average, Connery looked for those provocative roles that would prove how versatile he is in terms of acting. When he returned to 007, he received $ 1 million per role, a record salary at the time. However, he decided to donate all that money to the educational foundation he co-founded. Twelve years later, he was once again persuaded to play Bond in Never Say Never Again, which became a huge success - and the movie he said goodbye to. In a top made and published a few months ago, Sean Connery was voted the best Bond of all time.
The image of the actor is synonymous with the image of James Bond, and the Scot graciously assumed this burden. He did not hide this weight and his statement is famous "I always hated that James Bond. I would kill him. " Despite this statement, the actor has always had a love-hate relationship with this hero and was concerned about his character, but also how his story progressed with each new film. Although it took some time, Connery once managed to break away from the iconic role and looked for other types of characters, from other genres. He even collaborated with the king of suspense, Alfred Hithcock, in 1964, in the movie "Marnie", with Tippie Hendren.
In addition to the James Bond series, Connery has done notable roles in films such as The Man Who Would Be King (1975), The Name of the Rose (1986), The Longest Day (1962), The Hunt for Red October (1990). and The Untouchables (1987), for which he received the only Oscar of his career. Connery also played a popular role in a famous franchise: Indiana Jones, where he played Professor Henry Jones, Harrison Ford's father, in Indiana Jones and the Last Crusade (1989). But the actor also turned down a famous role, Gandalf, in the Lord of The Rings trilogy, because he did not want to spend 18 months filming in New Zealand and did not understand Tolkien's novels so well. He also refused to play in Pretty Woman or in Matrix as the Architect (a proposal that came when he was already determined to retire).
In 2000 he was ennobled by Queen Elizabeth II of Great Britain, and being a convinced Scotsman, he attended the ceremony dressed in a kilt, the traditional Scottish costume. Moreover, Connery was honored with the Freedom of City trophy in his hometown of Edinburgh, a trophy he considered even more important than the title of nobleman received from the Queen of Great Britain.
People magazine named him the sexiest man in the world in 1989, when the actor was 59 years old and had a career of over two decades. A decade later, in 1998, he was a romantic partner of Catherine Zeta-Jones, in Entrapment, with an age difference of almost 40 years between the two. The actor said that this is one of his favorite films of his career.
The role of James Bond marked his life and career, as much as he marked the cinema and the future of this character. No wonder that even now, actors who aspire to take on the iconic role, have to audition one of Connery's scenes from "From Russia with Love". Connery was and will remain the standard for this role, which has also been successfully played by Roger Moore, Timothy Dalton, Pierce Brosnan and Daniel Craig.

Connery's stellar power has been undeniable throughout his 50-year career. He always emanated an intoxicating mixture of intelligence and bravery, refinement and threat, being equally dangerous, but also wise. No one has done better and it will probably take longer for another actor to become the best Bond of all time.