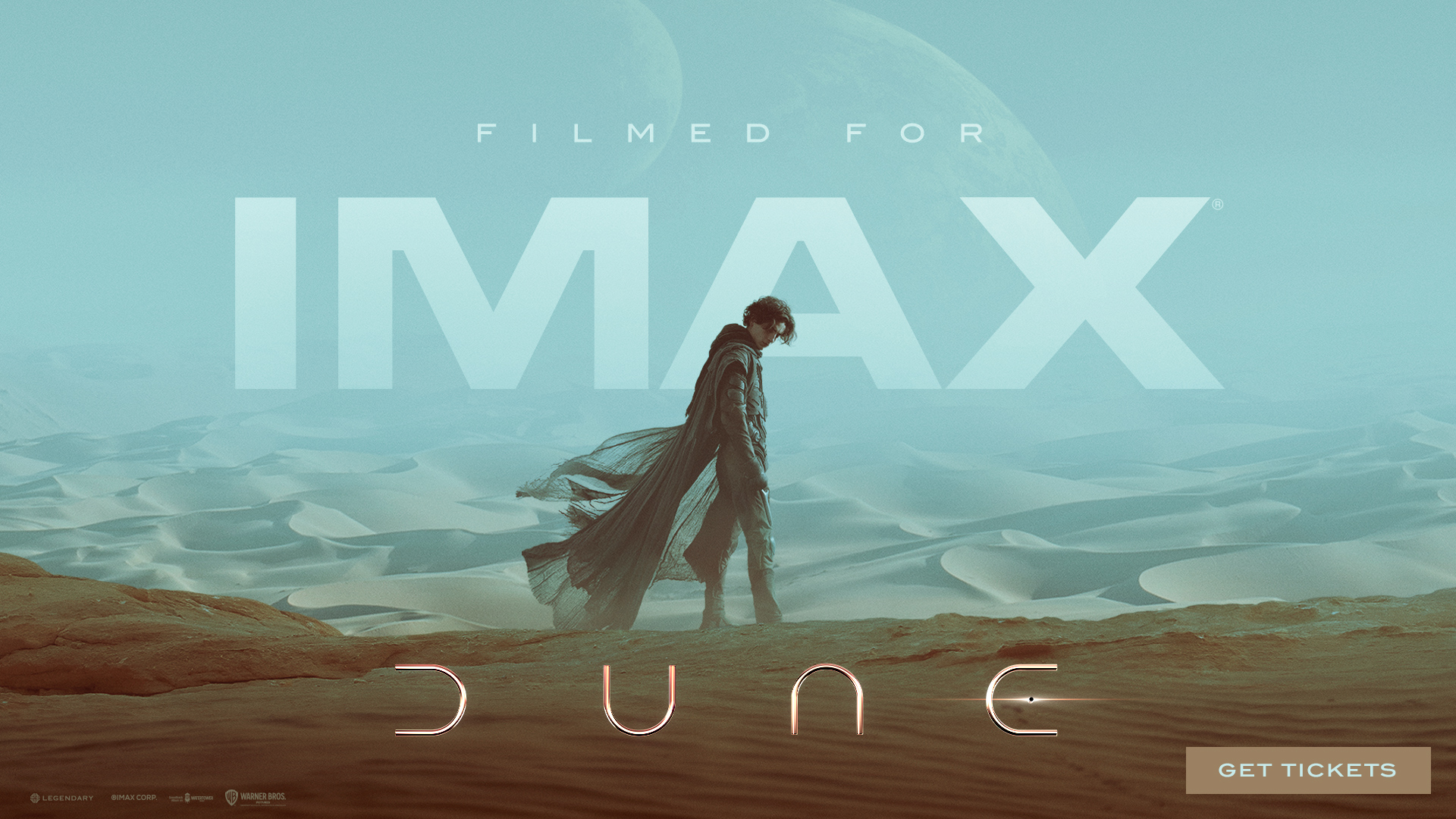 Dune movie, again in IMAX for another week
You asked us, we listened to you. Attention, places are limited.
Between November 19-25, the film Dune will be available to be watched again in IMAX format, in the halls of AFI Cotroceni and Shopping City Timișoara.
See Dune Movie exactly as Villeneuve imagined it. Transport yourself to the planet Arrakis when you experience Dunes in IMAX.
Director Denis Villeneuve filmed Dunes for IMAX with IMAX-certified digital cameras. Among the highest quality cameras in the world, these sequences are captured with amazing clarity, unparalleled colors, and truly optimized for IMAX cinemas, where you can see up to 40% more images on the screen.
FIND OUT MORE below from the video: