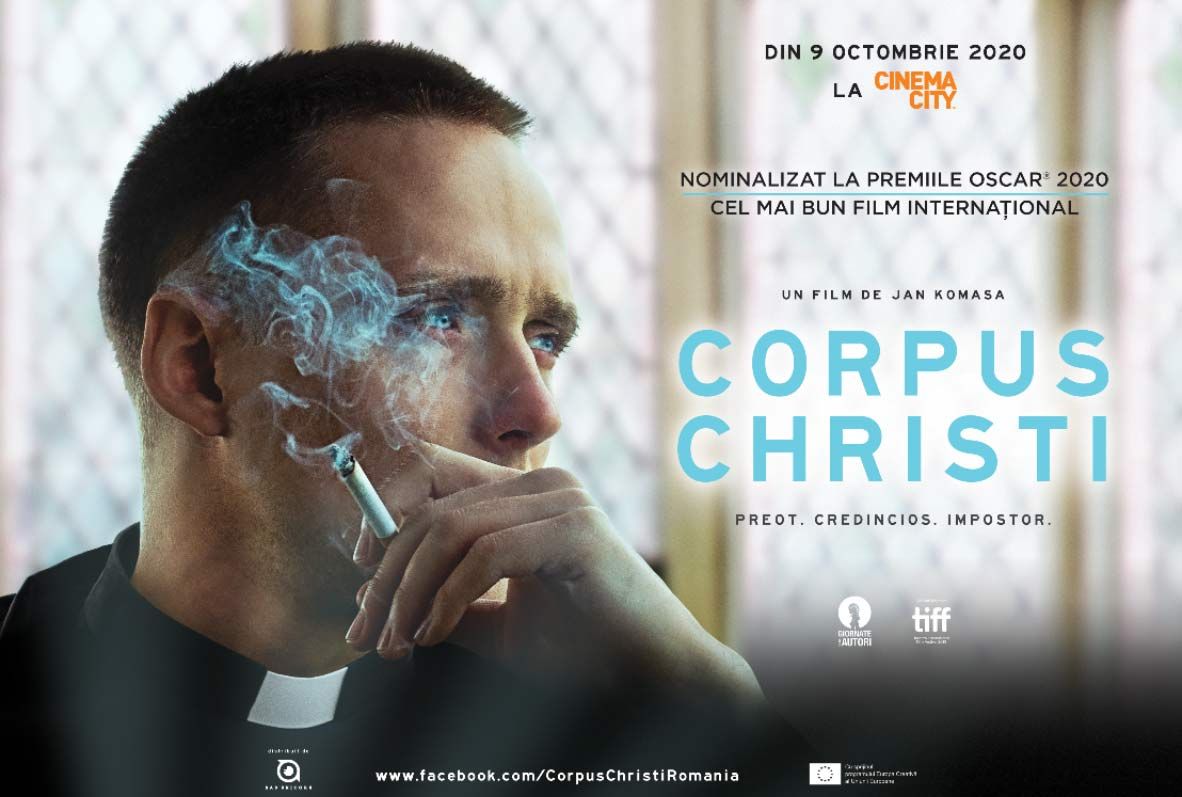 Anything can change during this period, so the joy of reopening cinemas in Bucharest, Cluj and Timisoara, is now doubled by the relaunch of Corpus Christi, which has now reached the film-loving public in these cities. A film seen by 2 million viewers in Poland, a subversive and amazing film, as it was called by Variety magazine, Corpus Christi is a must-see in cinema. Monica Felea, distributor and co-founder of Bad Unicorn, has extensive experience in the field. She has launched and promoted in Romania films extremely loved by the public and awarded internationally, such as "On Body And Soul", "Utoya" or "The Guilty" . We leave it to her to tell you why the auteur films are worth seeing, at the multiplex, in the best conditions. With or without popcorn :)
I think we are under false impression when we think about auteur film as something that only caters to an elitist, more highbrow public, which does not mix in with ordinary folk and prefers to only spend time inside the same social circles, away from consumerism and the brightly lit halls of shopping mall theatres.
Without pursuing an absolute truth, which always finds itself at the intersection of two opposite views, during my years working in auteur film distribution, I've met audiences in the most unexpected of situations: residents of the Cetate commune, in Dolj County, in tears of awe after watching Aga, a Bulgarian film that won the Grand Prize at Sarajevo Film Festival, people hugging each other in Alexandria after the screening of Utoya, people in the hallways of Timisoara Cinema City debating the film Mo two hours after its screening.
Another preconception I identified would be the one where people claim "I don't go to multiplex theatres because I am disturbed by people eating popcorn and their phones ringing". I found myself disturbed by other spectators who were talking or whose phones were ringing several times, but not only in malls and not necessarily at screenings of auteur films. However, as for popcorn, I never got why the poor corn kernels are so disapproved of.
In 90% of cases, the sound and image in a multiplex are superior to those in other movie theatres. At least in Romania. And the seating is more comfortable. And the ventilation is better, too. Just a few things that have to do with the respect for cinema and the level of comfort offered to its spectators. Yes, I do prefer watching a three-hour long art film in a theater that has good enough seating not to ruin my back, in which I hear and see exactly what the author intended to convey, without having to take a guess. I also think we need more art house theaters, which can leave a positive footprint through careful curating, retrospections, portraits, festivals or other forms of scheduling that could raise interest for the cinematographic culture and that could develop education in this respect.
But generalization and audience segregation, be it even one at a rhetoric level, can in no way lead to something good. Looking down on others will under no circumstance draw in new audiences towards the cinema and I still cannot grasp why I have to apologize for liking popcorn.
Starting Friday, 9th October, Corpus Christi, one of this year's auteur films, will screen at Cinema City. Nominated at the Oscars and in competition for the European Film Awards, the film has logged in over two million spectators, in multiplexes and in art house theaters. It has been awarded the most important prizes in the Polish film industry - Polish Film Awards and it is based on a true story. See you at the movies!
Get tickets now for Corpus Christi