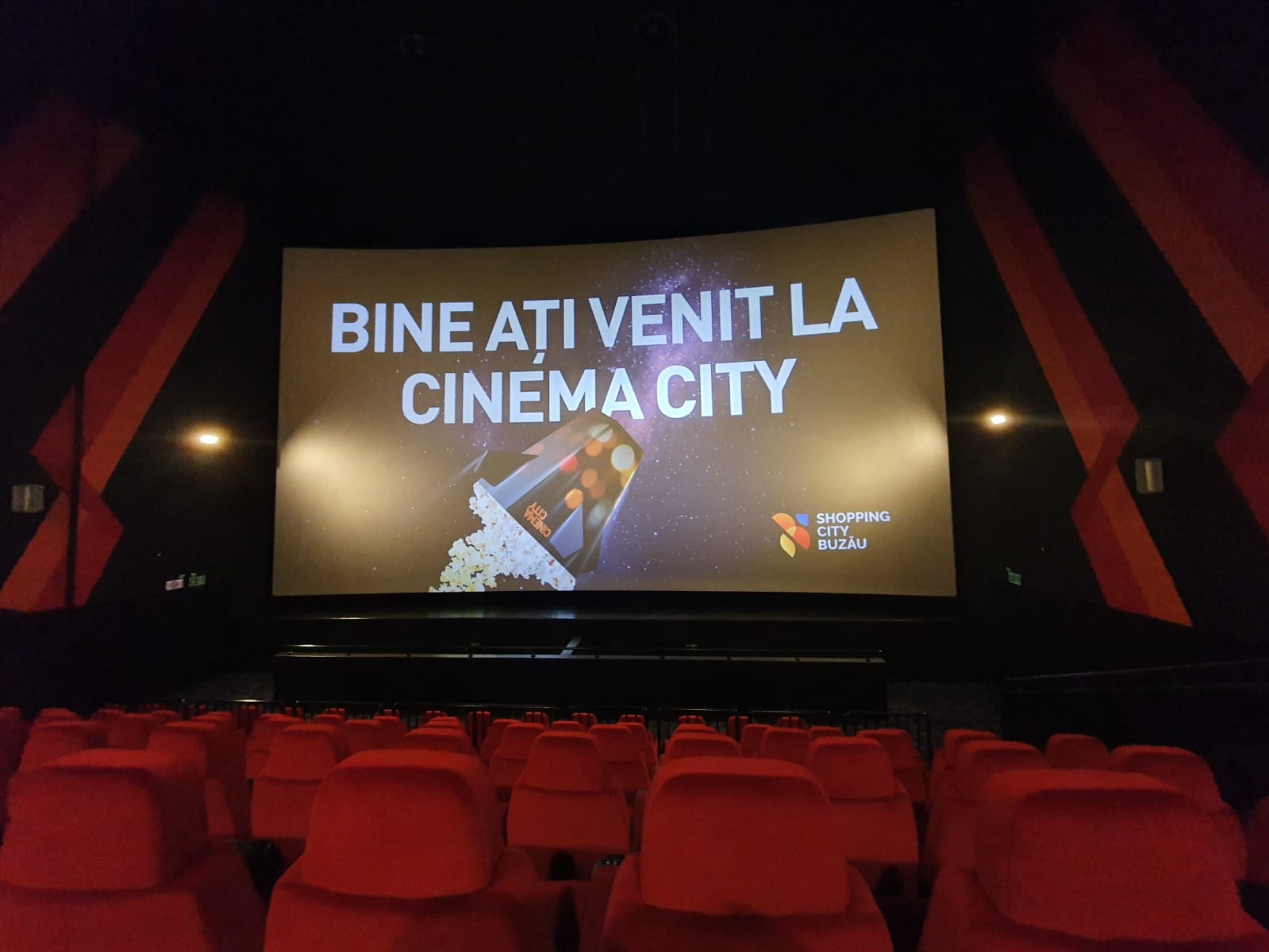 CINEMA CITY FILM PROGRAM DURING THE WINTER HOLIDAYS 2021
BECAUSE WE KNOW YOU WANT TO VISIT US FOR CHRISTMAS OR NEW YEAR, WE WANT TO MAKE SURE YOUR CINEMA EXPERIENCE WILL BE COMPLETE.
WE HAVE PREPARED SPECIALLY FOR YOU, A LIST WITH ALL THE CINEMA CITY LOCATIONS IN THE COUNTRY BELOW IN THE MATERIAL, SO YOU KNOW WHEN YOU WILL FIND US TO VISIT AND WATCH THE BIGGEST AND NEWEST MOVIES FROM THIS SEASON.
The program of the movies from Cinema City can be consulted here.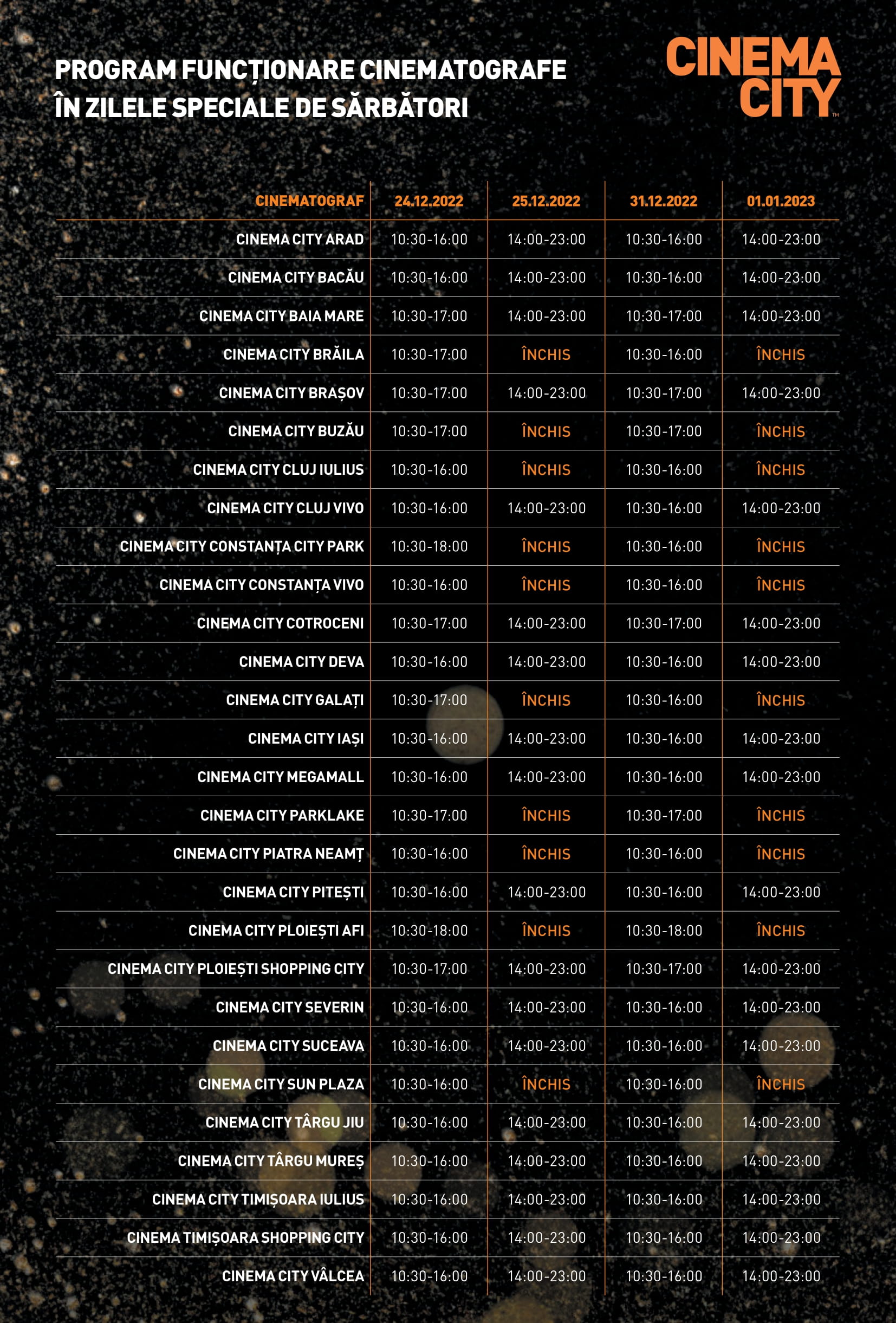 ≈ THE CINEMA CITY TEAM WISHES YOU HAPPY HOLIDAYS ≈